Description
Key Features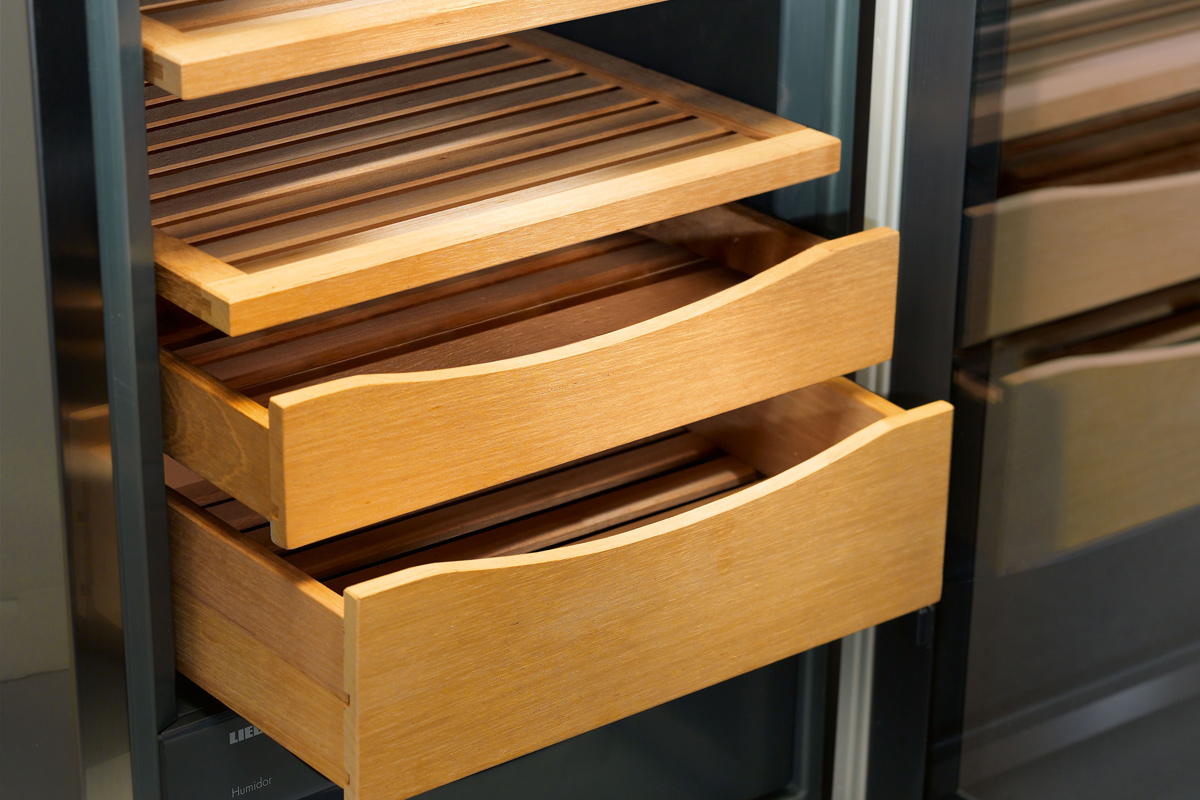 Beautiful Spanish Cedar Wood
The ZKes 453 humidor comes with two storage shelves for cigar boxes and two presentation boxes designed to allow for the elegant display of loose cigars. All compartments are made of Spanish cedar wood which absorbs and releases humidity evenly for long-term storage.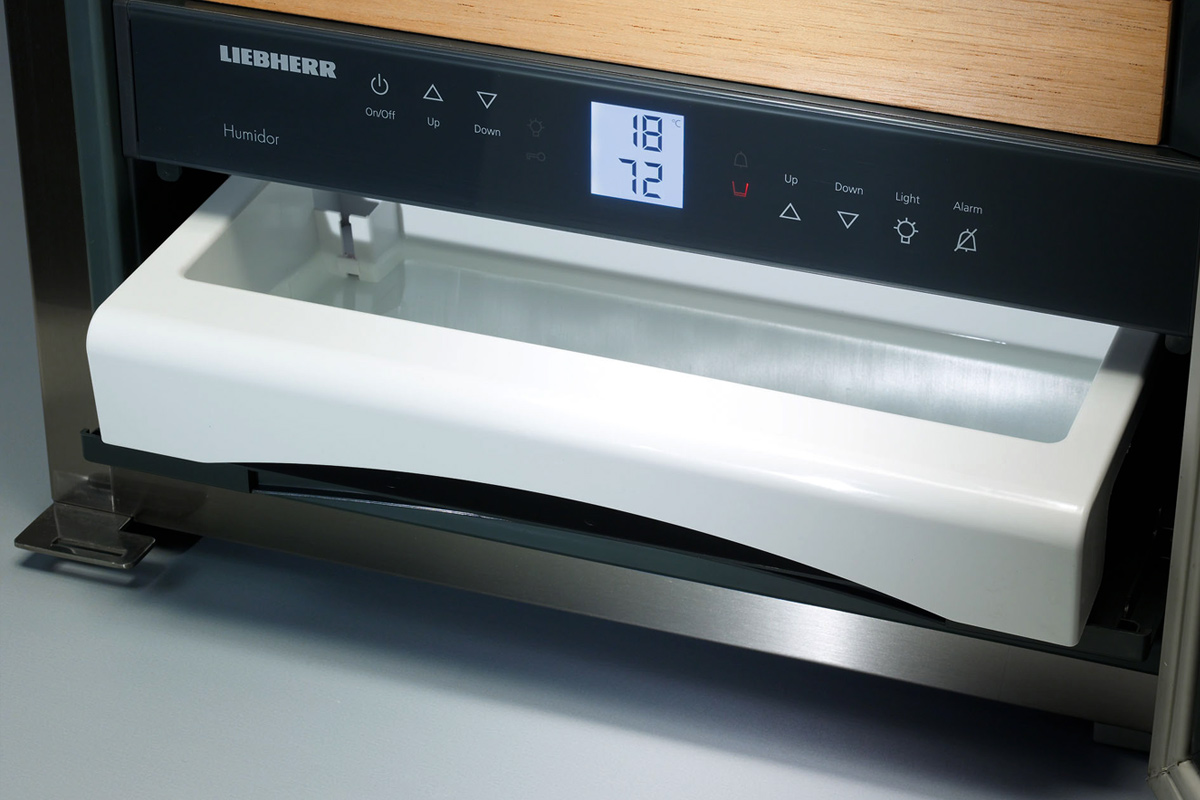 Controlled Humidity for Cigar Storage
A one-litre water tray and a special fan that guides airflow across the surface of this reservoir helps to achieve your desired humidity ranging from 68% to 75%. Any excess humidity will be expelled through the dehumidification valve. Cigars to be stored for up to 3 months without maintenance.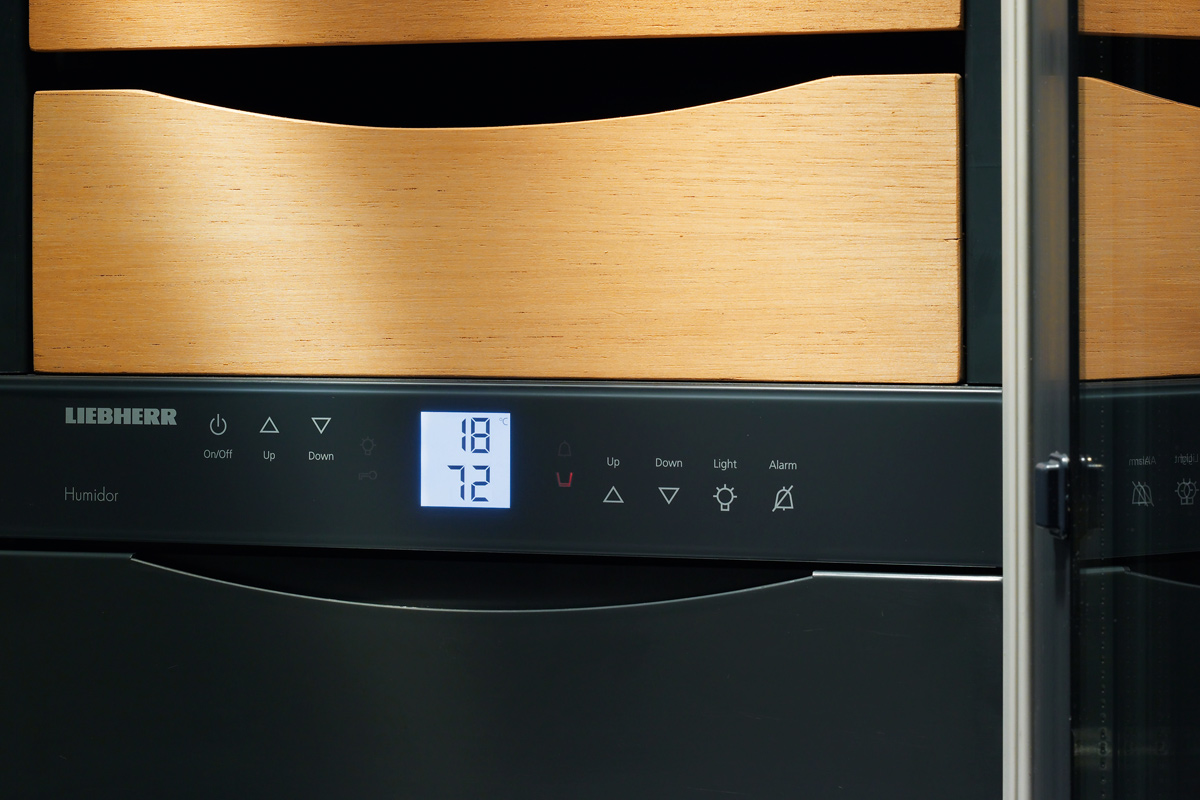 Precision Control via LCD Display
Using our precision electronic control system, temperature in the humidor can be set between +16°C and +20°C. This innovative LCD display also provides indication when distilled water in the integrated water tray needs to be replenished.
Energy Efficient LED Lighting
Dimmable LED lighting is integrated into the appliance door where the level of illumination can be easily adjusted. LED lighting is energy efficient and emits less heat than conventional neon lighting, hence it does not influence the interior temperature.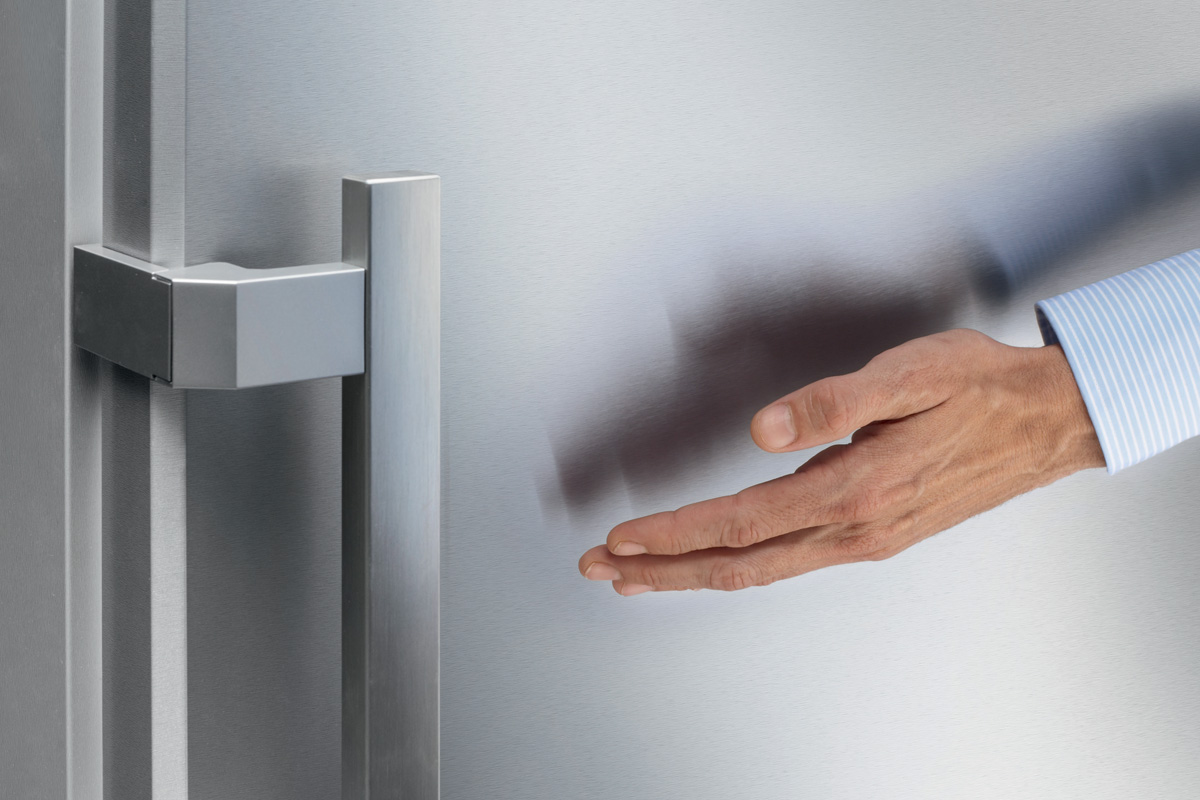 Timeless Elegance with SmartSteel
The exterior of this appliance is coated with SmartSteel, a specially treated stainless steel surface that significantly reduces the visibility of fingerprints, making it very easy to clean. Maintain this beautiful door exterior simply by wiping it with a soft, damp cloth.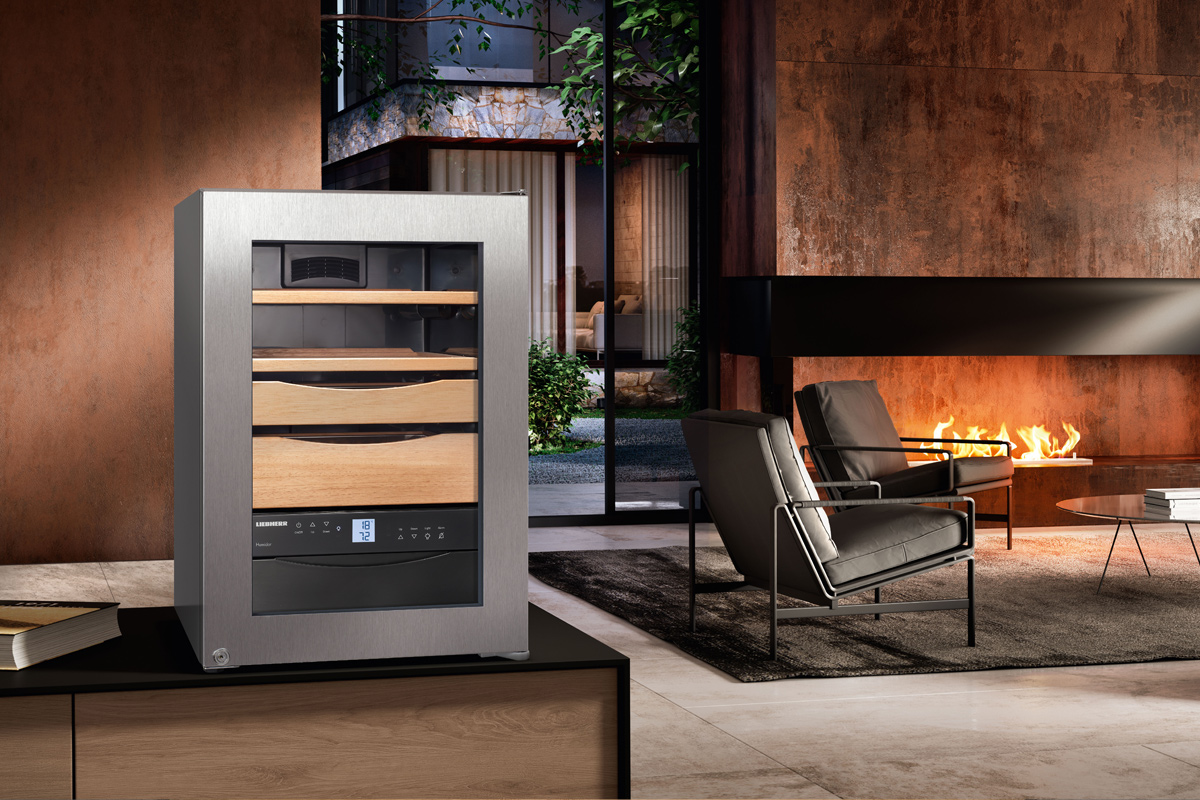 Optimum Air Quality with Charcoal Filter
An activated charcoal filter keeps the interior free from contaminating odours. The temperature and humidity indicators are visible without opening the door, thereby reducing the risk of spores and parasites entering the appliance and damaging your cigars.
To view full product specifications, please click here.