Description
Key Features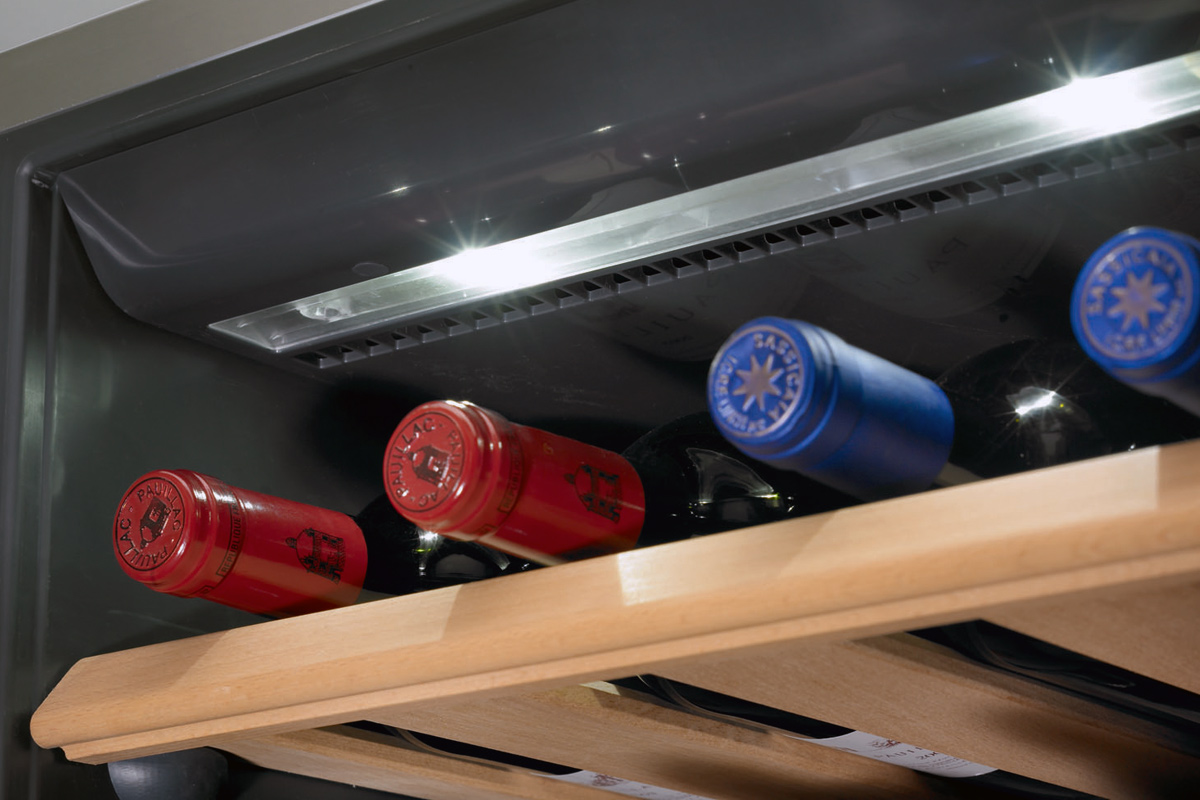 Energy Efficient LED Lighting
For ideal presentation of your best wine, the WKes 653 features LED lighting with dimmer function and separate switch. As LED lights emit minimal heat and no UV radiation, wine can be showcased bathed in light for lengthy periods without compromising its quality.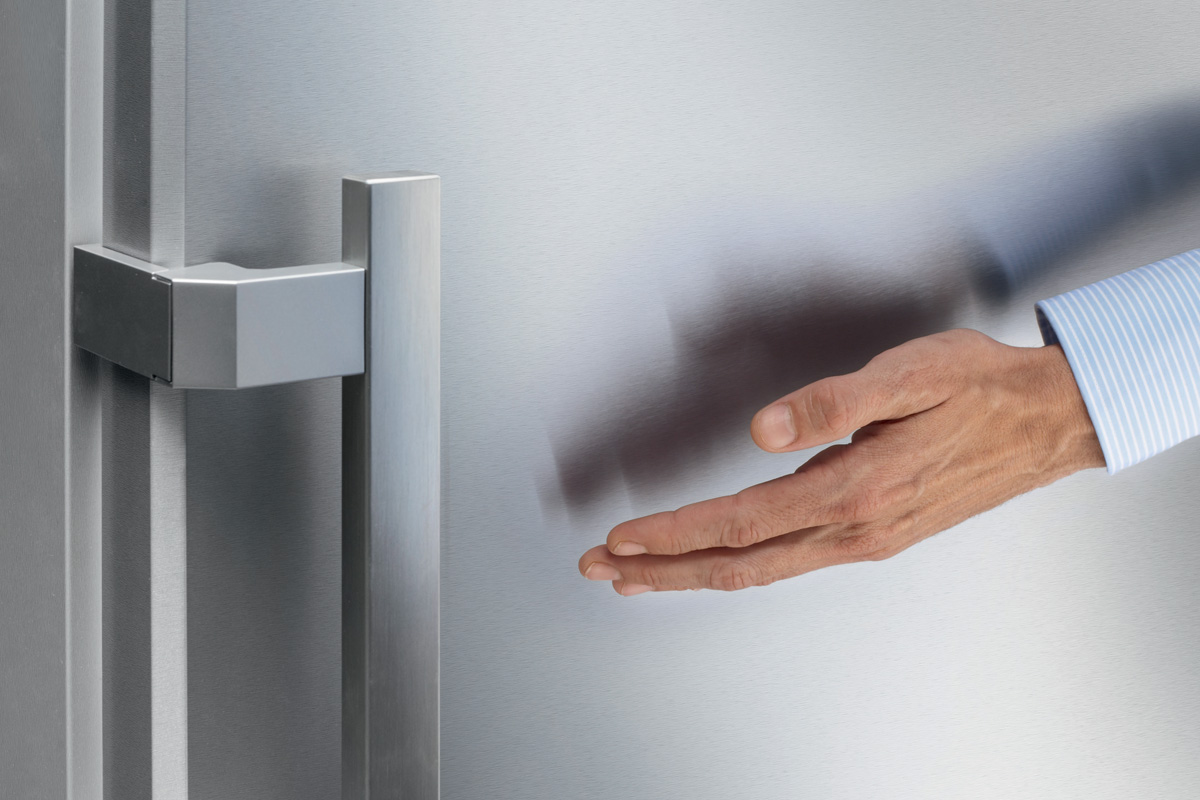 Timeless Elegance with SmartSteel
The exterior of this appliance is coated with SmartSteel, a specially treated stainless steel surface that significantly reduces the visibility of fingerprints, making it very easy to clean. Maintain this beautiful door exterior simply by wiping it with a soft, damp cloth.
Intuitive Navigation via LCD Display
The perfect wine storage temperature is +8°C to +12°C. White wine should ideally be stored below +10°C and red wine at up to +18°C. Our electronic control system allows temperature to be set to the exact degree required between +5°C to +20°C.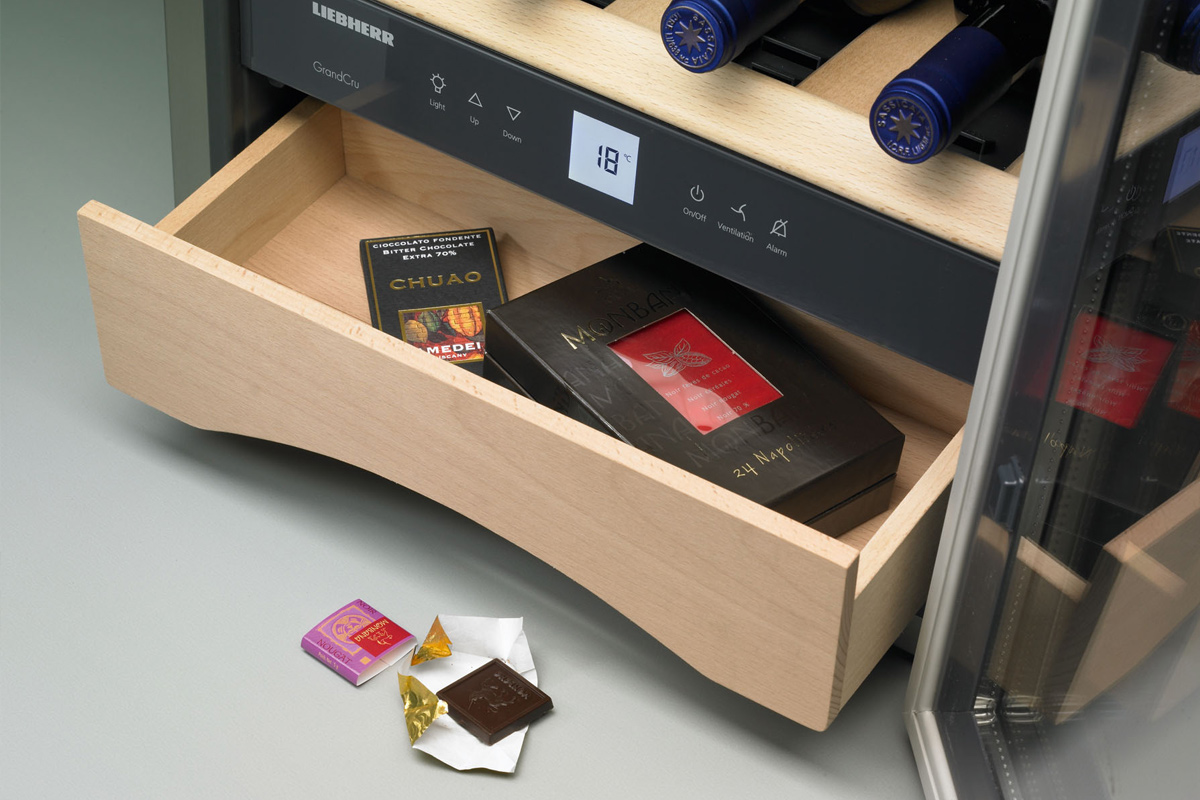 Storage Compartment for Treats
Keep your favourite treats within reach with our nifty storage drawer. Now you can readily pair your best wine with a piece of chocolate without running to the fridge!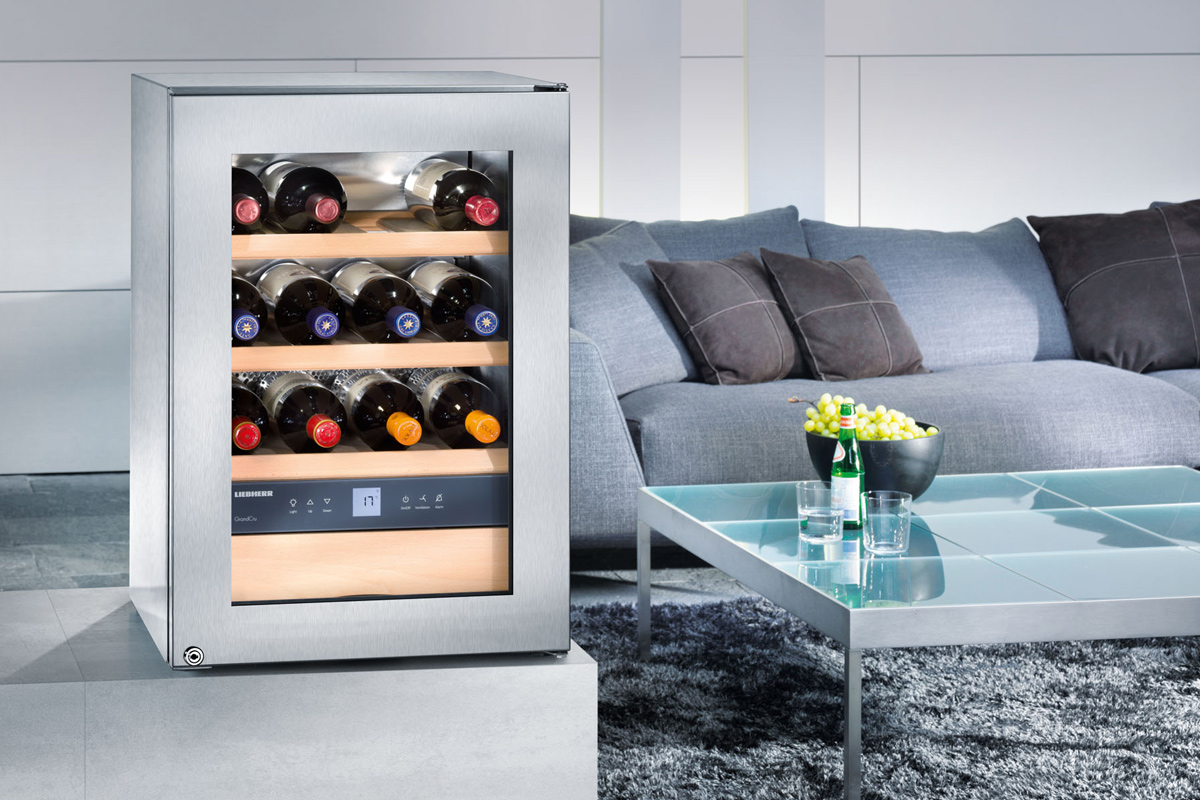 UV Protection with Insulated Glass Doors
Liebherr wine cabinets come with insulated glass doors with special UV protection. The double-glazed construction means that most of the damaging UV radiation is reflected away.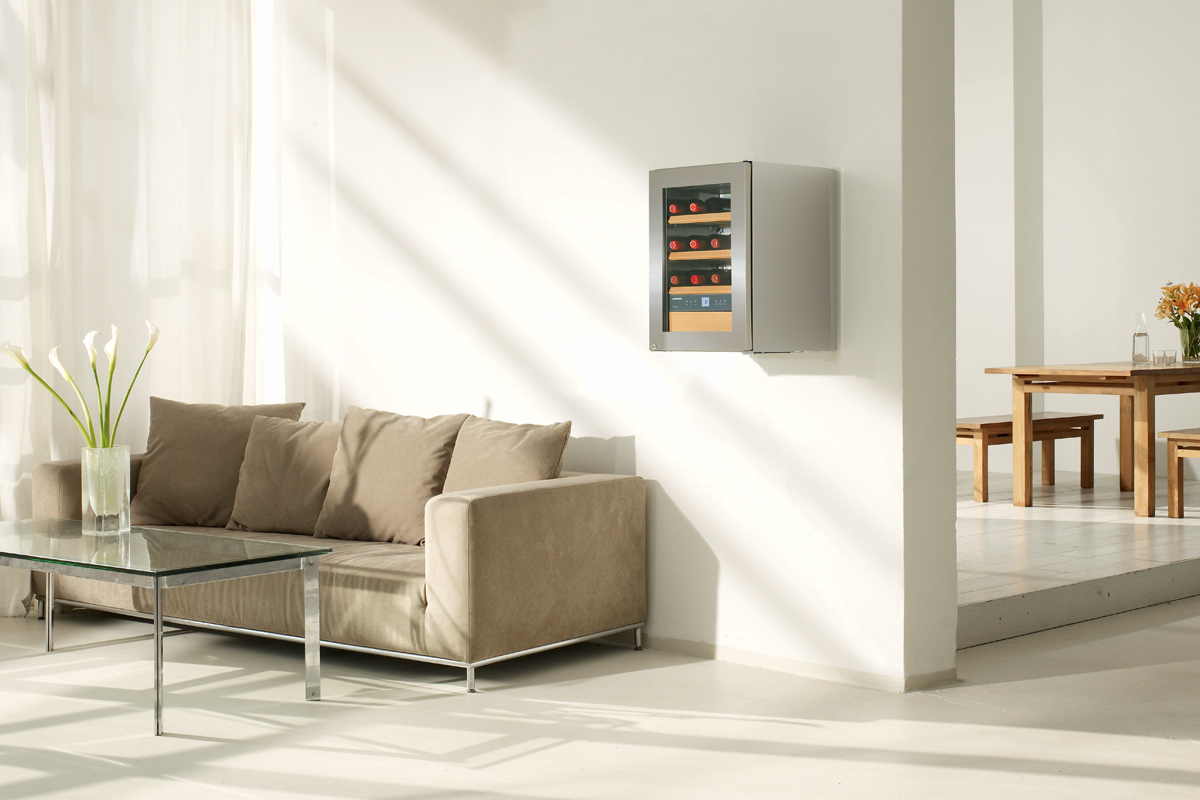 Wall-mount Option
With the option to wall-mount or position on any table top, the WKes 653 provides a focal point in any environment. The most coveted wines in your collection will always be in sight and ready for your enjoyment.
To view full product specifications, please click here.